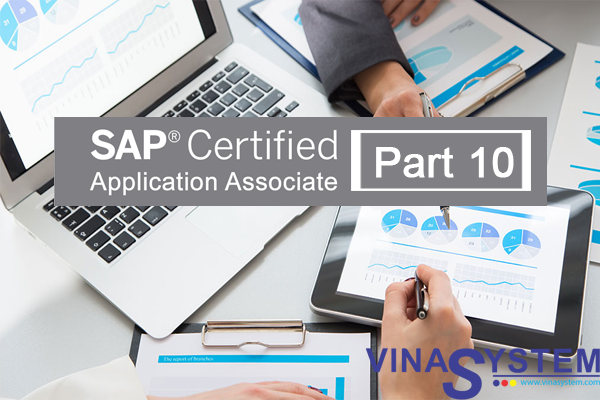 91. The credit and debit line item on the bank account is always managed as an open item True or False
a) True
b) False
Answer: a) True
92. The Payment Wizard Runs cover
a) AP and AR document
b) Transaction that are fully paid
c) Transaction that are not credited or reconciled.
d) Un-reconciled/allocated payments on account
Answer: A, C & D
93. What are True to payment wizard?
a) The system creates a recommendation report or a list of suggested payments.
b) You can accept but cannot reject the recommendation.
c) You can save the recommendation and proceed at a later date or you can execute the payments.
d) The button Non-Included transaction creates a list of all open items that could not be included in the payment.
Answer: A, C & D
94. You cannot use Alternative Account Name for a Account when your company works in different lamguage
a) True
b) False
Answer: b) False
95. You can manually post to a Tax account
a) True
b) False
Answer: b) False
96. Reverse Transaction with (-)ve amount post the debit in error as a (-)ve credit and credit in error as a (-)ve debit.
a) True
b) False
Answer: b) False
97. What are True to debit and credit in G/L account
a) The system display debit in black with blue background and credit in green
b) The amounts are usually (+)ve . The (-)ve amount indicates reversal posting.
c) The balances is the difference between the sum of all credit posting and the sum of all debit posting.
d) Usually the system display a credit balance with (-)ve sign because the credit balance represent expenditure in an asset account
Answer: B & C
98. You can save journal voucher as not balanced as long as it is in the draft mode
a) True
b) False
Answer: a) True
99. What are True to recurring posting in SAP Business One?
a) Recurring posting use a template that is stored with a code and a description.
b) You must specify the next execution date for recurring posting
c) One time recurring posting is not possible in SAP B1
d) Journal entry that you need repeatedly but not regularly basis, access template from manual journal entry.
e) The system duplicate the original recurring posting every time the execution date arrives. Once you use this instance and add it to the system, it will be deleted.
Answer: A, B, D & E
100. What are True to internal reconciliation
a) Internal reconciliation refers to the matching or clearing of open credit items to open debit items within an account
b) For customer account a receivable (credit) must be followed by an Incoming payment(debit)
c) For vendor account a liability (credit) must be followed by an outgoing payment(debit)
d) For good receipt/Invoice Receipt account (GR/IR), each incoming invoice (credit) must correspond to a good receipt (debit)
Answer: C & D
SAP Business One Certification Question Part 9
Sample questions for Business One certification
The history of SAP Business One
Why choose SAP Business One (SAP B1)