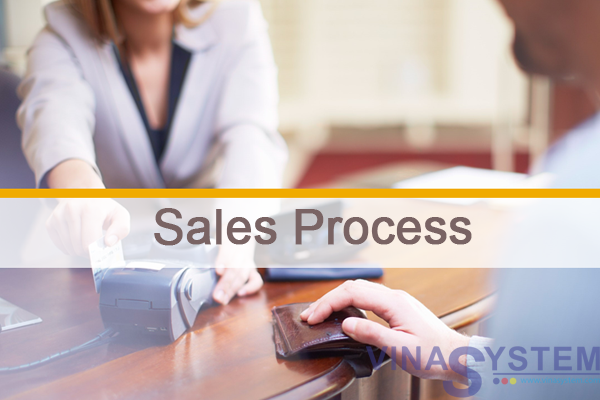 A guide to using SAP Business One - The standard SAP sales module includes: Sales Order - Delivery - A/R Invoice - Incoming Payment
Reference document:
I. Sales Order
User click Main Menu -> Modules -> Sales - A/R -> Sales Order for create new sales order.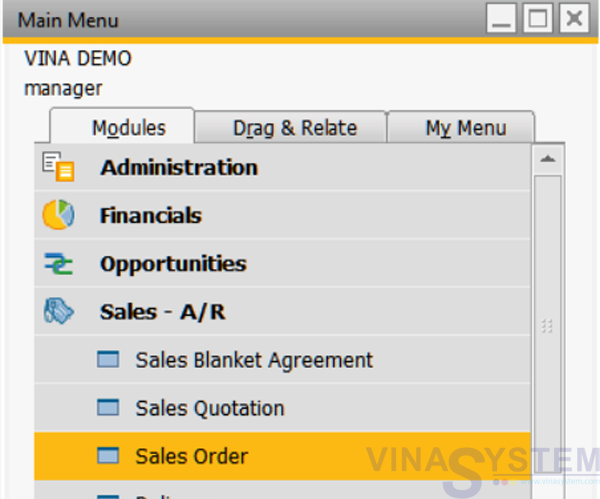 Pic 1
Appear windows of Sales Order
Area 1: customer information
Area 2: commodity information
Area 3: total order value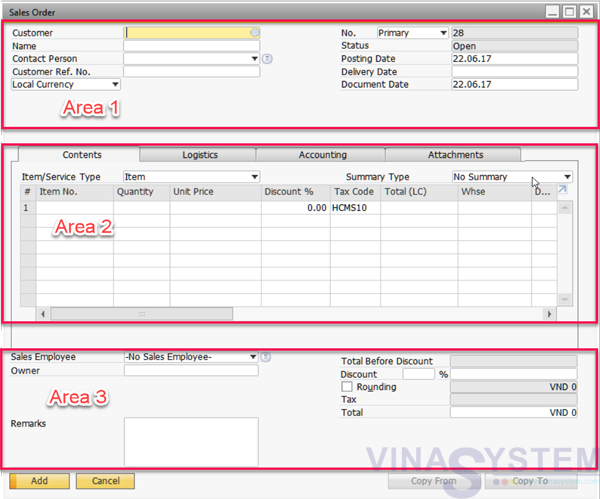 Pic 2
Choose business partner
Pic 3
Choose Item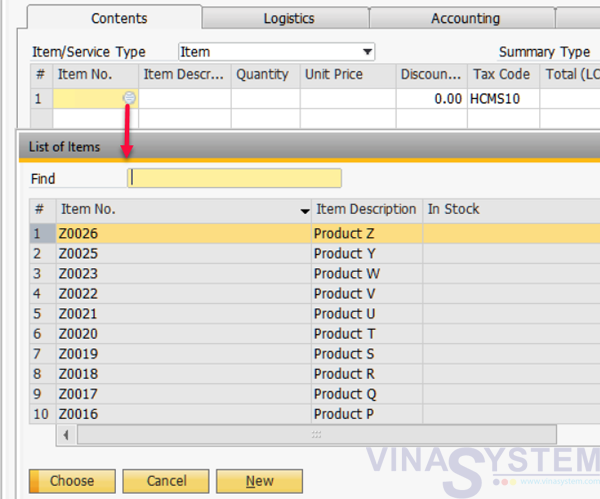 Pic 4
After check all information, user click Add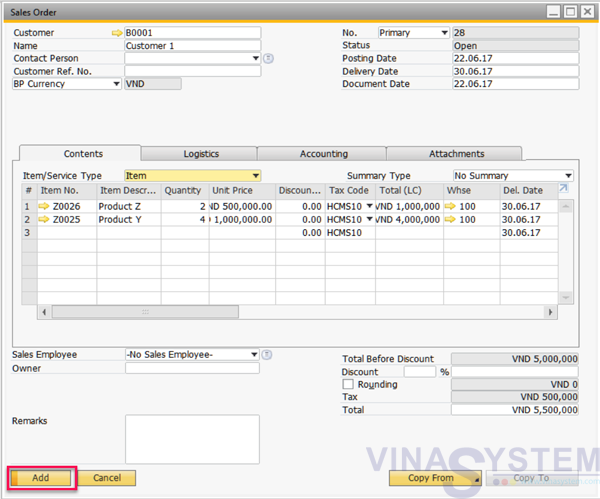 Pic 5
- Unit Price
- Tax code
- Whse
- Quantity
- Discount
- Total LC/Doc/SC (Local Currency/BP/System Currency)
...
Note: Sales orders created do not generate journal entries and do not affect the actual inventory.
II. Delivery
User have two option create delivery but we use command Copy From.
Click Main Menu -> Sales - A/R -> Delivery
Fill customer information, click Copy From and choose Sales Order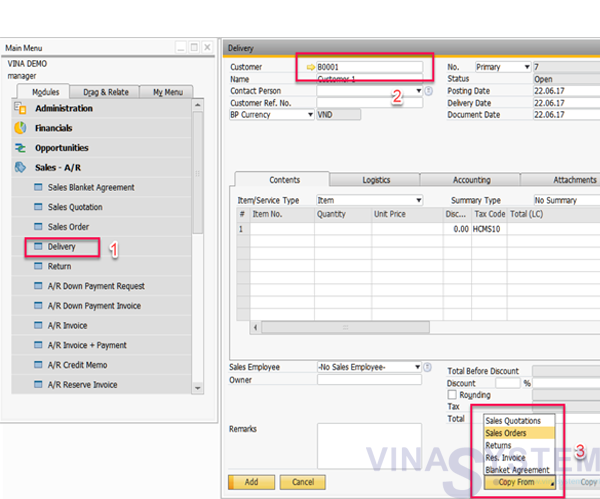 Pic 6
List of Sales Order show all sales order of this customer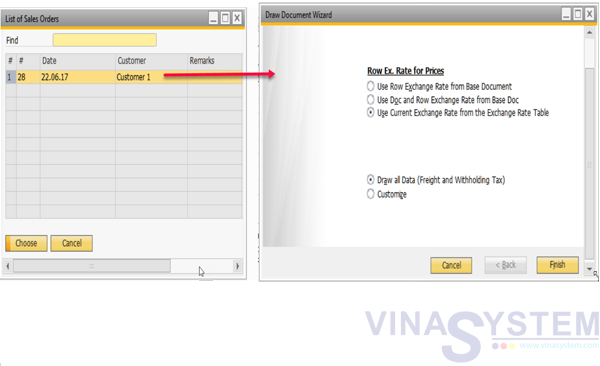 Pic 7
Click Add,
Note: Affect inventory and journal entries.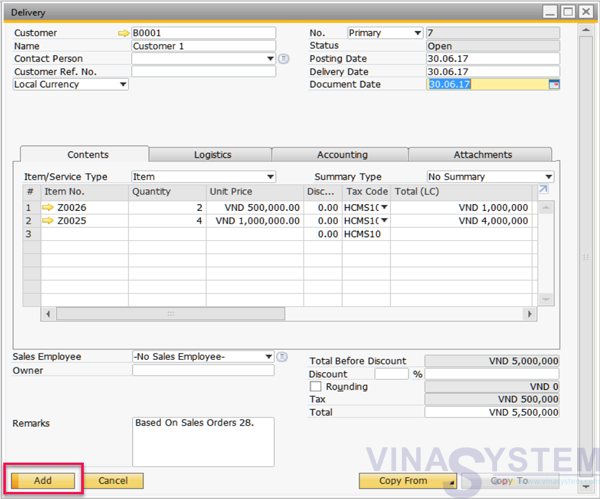 Pic 8
III. A/R Invoice
Same Delivery
Hình 9
IV. Incoming Payment
After create all purchase process included Sales Order -> Delivery -> A/R Invoice, User click Main Menu -> Banking -> Incoming Payments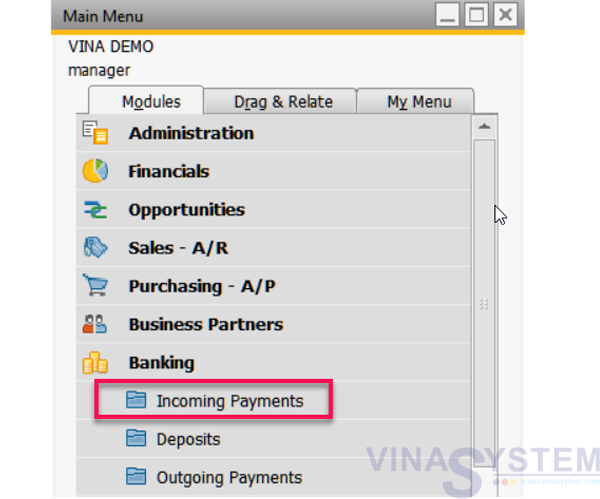 Pic 10
Choose customer, bill to pay and total payment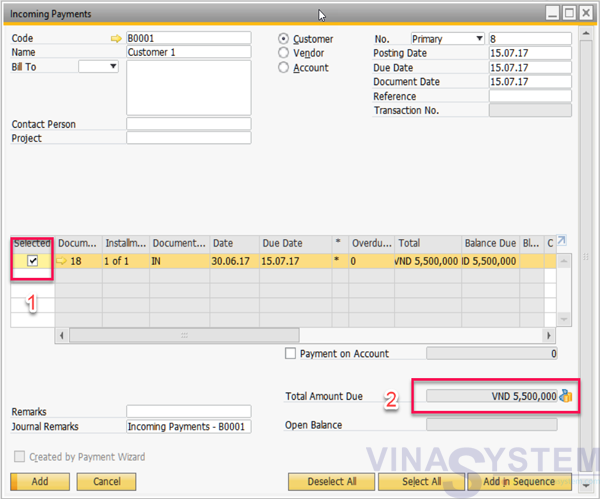 Pic 11
Choose payment by cash or transfer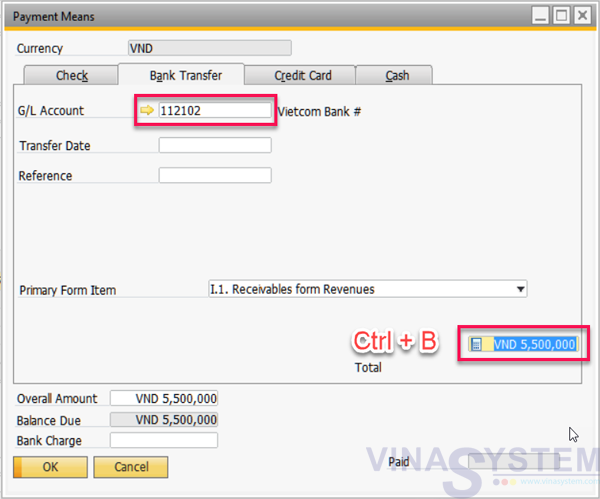 Pic 12
Click Add on Incoming Payment screen, the system records the collection of money, customer debt is reduced
View Relationship Map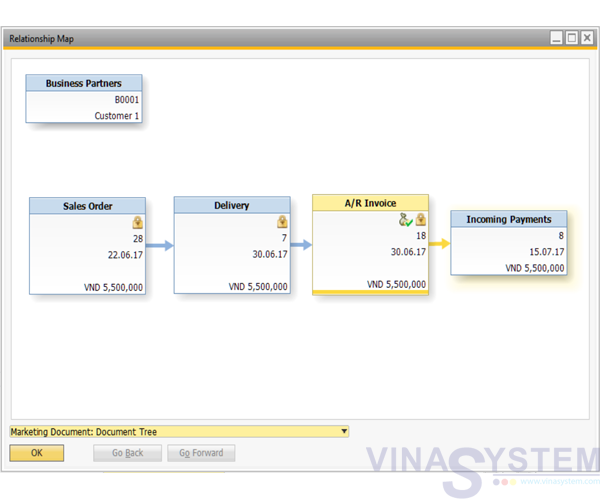 Pic 13
This is a reference to the standard sales process in SAP Business One. In addition, SAP B1 also provides functions such as quotation, return of goods, invoice cancellation, ...
Copyright VinaSystem 20/06/2017